Landscaping, Tree Surgery, Garden Maintenance, Lawn Care & More
Tree surgery services in Oxford…
Certified and Insured Tree Surgeons in Oxford
If you want to keep the trees in your garden healthy and make sure they don't pose a risk to people or property there may be times when you need tree surgery in Oxford. When that time comes, give My Gardeners Oxford a call and book the services of trained and certified tree specialists.
Reasons For Booking Tree Surgeons in Oxford
Remedial tree work can include reducing height, altering shape, removing branches or tree felling. Some common reasons for needing an arboriculturist include:
Removing branches that are overhanging properties, especially if they might fall and cause damage
Increasing light in the garden so other plants will grow better, or increasing light within the property because dark rooms are depressing
Removing dead or diseased branches to improve the health of the tree
Altering the shape of the tree to give it a more balanced and pleasing appearance
Total removal of a tree, either to allow other landscaping or because the roots are undermining the property or boundary walls
Finding Tree Surgeons You Can Trust
Any of the gardeners in Oxford sent to you through My Gardeners Oxford will be competent to deal with the pruning of smaller trees. Specimens of less than 4 metres will generally be cared for in the course of a garden maintenance service.
In order to work with larger and more mature specimens, tree surgeons need expertise in tree care, the right equipment, skills to climb safely and training and certification in the use of chainsaws at height.
Book your tree surgery through My Gardeners Oxford and you can be sure that your tree surgeons have the training and experience to work with you to maintain and improve the health of your trees, have all the necessary equipment to do the work you've asked of them. You workers will be fully trained and certified in risk assessment and have the skills required to work safely, even in confined areas. Your service is of course fully insured and is completed in accordance with local planning and tree protection requirements.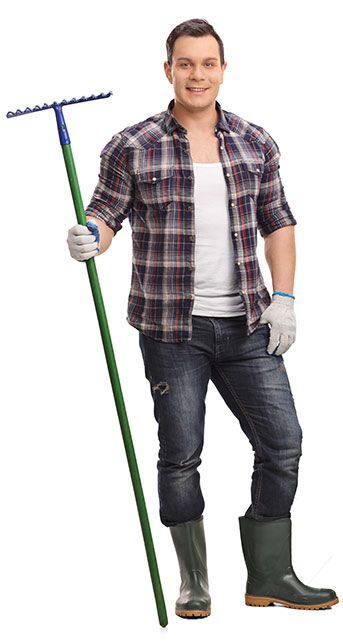 Pricing of Tree Surgery from My Gardeners Oxford
Tree reduction or removal in Oxford is priced according to the complexity of the job, the time it will take and the number of workers needed to do it. Use our 24/7 telephone line to find out more, or contact us through this site. Get in touch online and send photos of the tree you'd like worked on to get a free initial estimate.
If you decide to take things further you'll be invited to book an appointment for a more comprehensive assessment and a detailed no-obligation quote.