Landscaping, Tree Surgery, Garden Maintenance, Lawn Care & More
Pressure cleaning services in Oxford…
Hire Pressure Washers in Oxford
When you need to clean up garden paths, patios or other hard surface areas, the simplest way to do it is give My Gardeners Oxford a call and book pressure cleaning in Oxford. Jet washing is quick and requires no detergents or toxic chemicals. It's a great way to smarten up outdoor spaces and by removing moss and algae which can be a slip hazard it makes your garden a safer space to move around in.
Patio Cleaning and So Much More
Pressure washers are very versatile, there are lots of different areas you can ask your gardeners in Oxford to clean. Combine them together into one appointment to maximise the value you'll get from this very affordable service:
Patios and paths – Jet wash stone, tiled, brick or concrete patios and paths to remove moss, algae or ingrained dirt
Decking – Of real wood or modern composite materials. Pressure washing is the best way to get rid of grime and make the deck shine
Driveways or garage floors – Pressure washing lifts ingrained dirt and can even reduce staining from oil or other pollutants
Walls and fences – Cleaning is available up to two metres in height
Garden furniture – Jet wash your plastic, stone or wooden garden furniture before storing for winter or at the beginning of the spring season
How My Gardeners Oxford's Pressure Washing Service Works
The technicians who deliver pressure cleaning in Oxford are trained and certified in the use of the equipment and provide a fully insured service. They're aware of health and safety issues and when working in areas where members of the public have access they'll set out warning signs before starting work.
Your team arrives with top-of-the-range jet wash equipment. This allows them to deliver more powerful cleaning than you'd achieve using equipment you can hire or buy in the high street. Items and areas you've asked to have cleaned will be checked before the service begins to ensure that they won't be damaged by the high-intensity water stream.
If you have an outside tap the pressure washer will be connected to that, alternatively, the team will use a kitchen tap. Ideally, your workers will never need to enter the house, but if they do they'll wear overshoes so your floors don't get wet or muddy.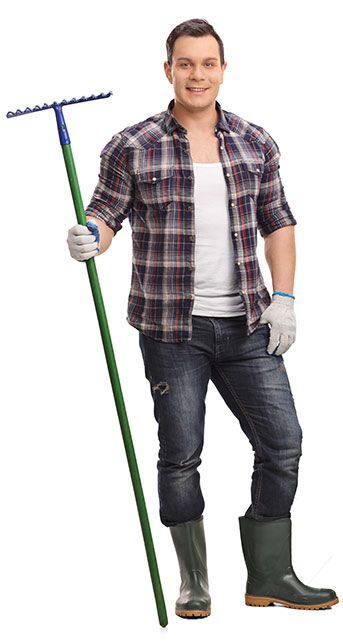 When You Book Pressure Washers in Oxford
Setting up your appointment is simple. Call My Gardeners Oxford or contact us through this site. You'll be asked about the areas and items you'd like cleaned, your quote is based on the total square meterage.
Appointment slots are available throughout a long working day, seven days a week.