Landscaping, Tree Surgery, Garden Maintenance, Gardeners Oxford, Lawn Care & More
Gardening services in Oxford…
Affordable Gardeners In Oxford
Getting your garden the way you want it, and keeping it that way requires time, tools, knowledge and sometimes, a strong back. If you're lacking any one of those you'll be glad you found My Gardeners Oxford. We'll provide skilled gardeners in Oxford who bring all the tools, knowledge and experience needed to keep your garden looking just the way you want it.
Why Book Professional Gardening Services in Oxford
Imagine how beautiful your garden could become without you having to lift a finger! My Gardeners Oxford can take perfect care of all your garden maintenance, repair or landscaping tasks. From lawn mowing, tree surgery and gutter cleaning to weeding, watering, seeding and other gardening and landscaping jobs – there's not a gardening challenge our technicians cannot cope with. You can see all of the gardening and landscaping services we provide further down the page.
Enhance Your Home's Appeal
Despite how great your home may look on the inside, if your garden is not properly maintained and wasted, this will make a bad impression to people. Our team of professional gardeners and landscapers have the knowledge, experience and equipment to increase the value to your property. With the needed expertise and skills, they can add features or improve existing ones in a way that enhances the aesthetic look of your outdoor area.
You Receive Your Dream Lawn
If you and your family love to spend your summer time outdoors, you certainly require a well-maintained lawn – green, lush and free of weeds. Trust My Gardeners Oxford to bring the best out of your lawn by giving it the proper amount of fertilizer, water and professional care. With our range of lawn maintenance services, we will transform your backyard into the ideal summer hang out to enjoy with your family and friends.
Make the Most of Your Outdoor Area
If you consider your garden is small and not functional, we can make it more comfortable for all those family gatherings. We will use the available outdoor space in the best manner to improve its appeal and ensure its functionality. Our great landscaping services can guarantee enough space for your outdoor parties, BBQ's and other good times.
What You Gain By Choosing My Gardeners Oxford for your Gardening
Quite apart from freeing up your time so you can enjoy your garden, rather than have to give up hours to work in it, choosing a respected local gardening company assures you of quality, security and reliability.
Quality – Where the job is specialised, landscaping or tree surgery for instance, your worker will be qualified, certified and experienced. General gardening doesn't require so much formal training but still everyone one of our Oxford gardeners has been interviewed and skill-checked. You deserve no less.
Security – Your gardeners always carry ID and arrive in a branded van. All workers undergo police checks and reference vetting.
Reliability – Everyone deserves a holiday! When your regular gardener takes a break you'll be offered alternative cover so your garden is always cared for.
Most importantly, your gardening services are backed by a local company that values its good reputation. We've been working with local residents and business for many years and have a proven history of making gardens more beautiful and functional for our clients.
Tell My Gardeners Oxford What You Need Done
Choose one or more of the following options. Combine certain jobs together and you might qualify for a rate that's lower than our usual prices for single jobs.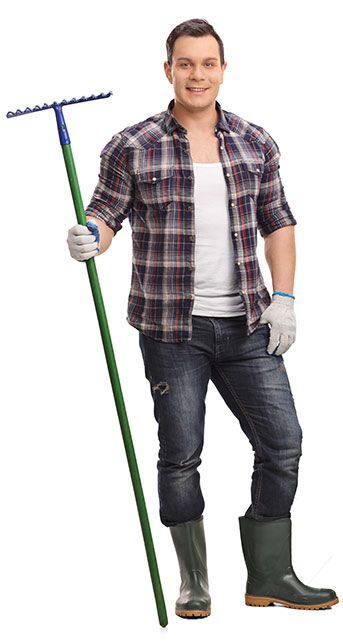 Professional Gardening Services.
Why Book Professional Gardening Services in Oxford
My Gardeners Oxford is for you if:
You love having a garden, but don't enjoy the process of gardening
You enjoy working in your garden but don't have enough time to do everything that needs to be done
You enjoy some gardening jobs but others just don't interest you
You need gardeners in Oxford to take care of tasks that are physically too demanding for you
There's a specialist piece of work coming up which you don't have the equipment for
How to Book a Gardening Service
Whether you want to book one piece of work or set up regular services for your home or business you'll always use the same number to get in touch.
The My Gardeners Oxford support line is staffed 24/7. Use it if you have any questions, want an immediate quote for hourly charged services, or would like to request a site visit for work that needs an assessment before a final price is confirmed.